« BackSan Francisco Bay Area Employment Markets Post Solid Gains
---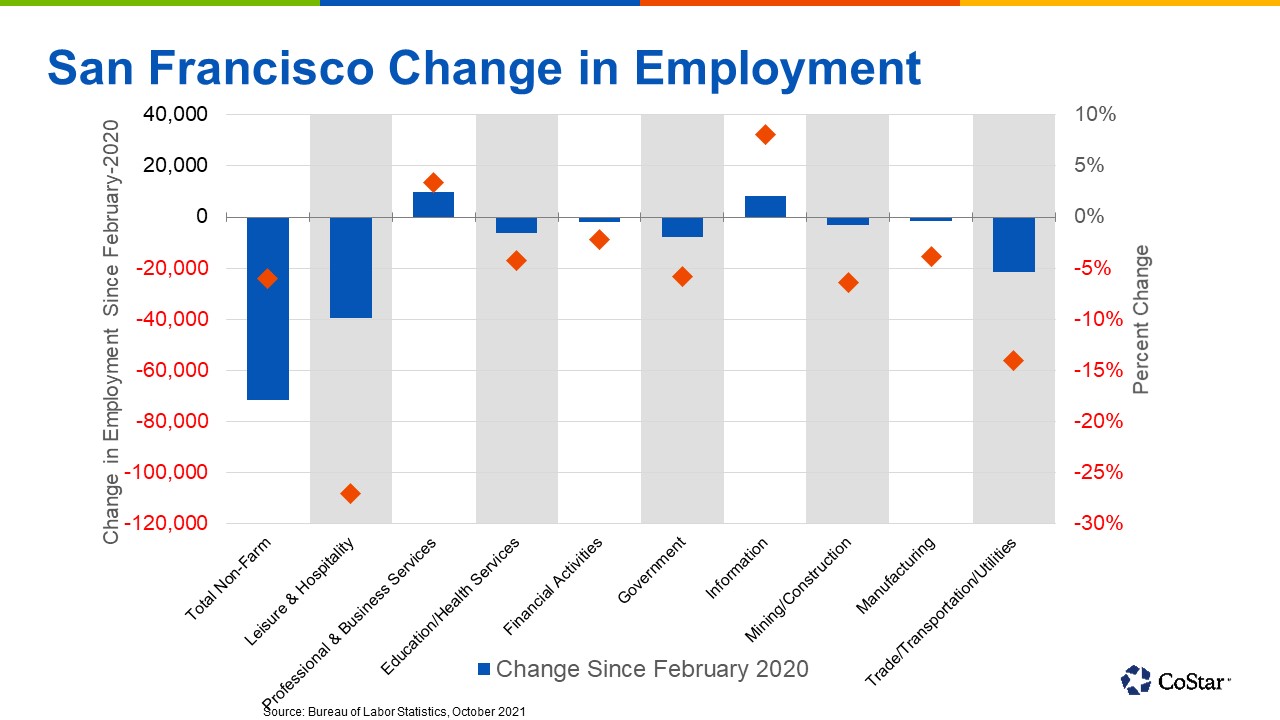 December 1, 2021
Source: By Marco Cugia CoStar Analytics
The San Francisco Bay Area showed healthy employment gains in October with a monthly jobs gain of 15,000, one of the strongest months of 2021.
Employment sectors leading the monthly gain were professional and business services, education and health services and government. Those sectors registered job gains of 6,000, 2,600 and 2,200, respectively.
Overall, the employment level for the San Francisco region is still down 80,000 jobs since February 2020, a 6% decline. Leisure and hospitality employment is struggling to recover, down around 40,000 jobs or nearly 30% from pre-pandemic levels. Retail employment, a component of trade, transportation, and utilities, is also lagging in terms of a recovery.
---